Bye Bye $3 Billion
Hey Scoopers,
The stock market indices got a bit real about the economic outlook and ended Tuesday in the red. — More on that in the "Overall Market" section.
Beyond the overall market, there is a new kid in the online retail town, and a reliable REIT can now be bought a bit cheaper than a day ago. — More on that in the "What's Up?" and "What's Down?" sections.
Oh, by the way, one of the biggest retailers in the world said goodbye to its $3 billion shopping spree. — More on that in the "Water Cooler" section.
But, first, here is a recap of what happened in the market yesterday:
Market Recap

U.S. markets: All three indices lost a bit of value on Tuesday. Scroll down to the "Overall Market" section to read more.
Cryptocurrency: Like Monday, Bitcoin's price continues to hover slightly lower than the $10,000 mark.
---
Join us live this Thursday at 8pm EST/5pm PST for a free presentation with industry-leading analyst JC Parets to learn how to evaluate the market at a glance.
JC will share his bull market checklist with attendees, as well as:
Reveal his All Star Charts safety index (consistently outperforming the S&P)
Highlight offensive vs defensive indexes for your portfolio
Guide viewers on where to find opportunities in stocks vs commodities
Provide live market analysis
And so much more…
Plus, JC will provide attendees with actionable trade recommendations you can implement today.
Click here to reserve your free spot now
---
Things Got Real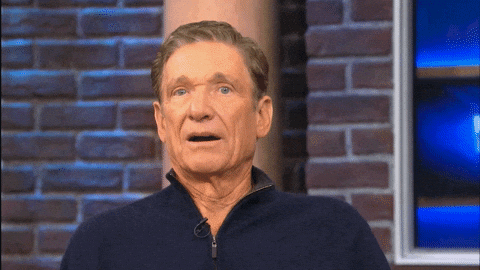 In the late hours of the evening on Tuesday, the stock market indices got a bit real after hearing what Steven Mnuchin, the Treasury's Chief, and Jerome Powell, the Fed's Chief, had to say to Congress about the state of the economy.
---
A New Kid
So, what happened?
Shares of Facebook (Ticker: FB) were up more than 1% on Tuesday. The company announced its new feature called Facebook Shops. This new feature allows companies to list their product on their pages, and with that, suddenly, Facebook becomes an online retailing business. Whatever you think of Facebook, you've got to give the company credit for its experimentation courage. There is a new kid in the online retail town.
---
---
Collapse of 2020 (Phase II)
The coronavirus pandemic is only the beginning of a financial nightmare sweeping across America. Now this crisis has unleashed a chain of devastating economic events. Almost everything in your life is about to change. This is what's coming next and how to escape the dangers while building wealth.
Go here for the urgent details…
---
A Dreamy Stock
So, what happened?
Shares of American Tower (Ticker: AMT) were down more than 2% on Tuesday. Most investors know AMT as a dividend-paying dream. The company operates as a REIT, which means it pays almost all of its earnings to its shareholders in the form of a dividend payment. But, what's so dreamy about AMT is that it rents its real estate to the likes of Verizon (Ticker: VZ) and AT&T (Ticker: T) who put their communication towers in those AMT's lands. You combine the appeal of a REIT, with the future of wireless communications, and you get a stock that is as stable as a rock. The decline in the stock price seems to be in response to the announcement of the dividend payment date, and not a cause for worry.
---
Bye Bye $3 Billion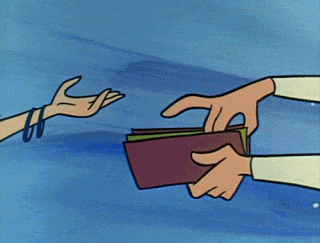 So what happened here?
Just three years ago, Walmart (Ticker: WMT) went on a shopping spree and paid $3 Billion to buy a one-year-old online retail platform called Jet.com. After giving it a try to make the warehouse plus online store logistics work, the company decided it already has a better alternative. Its stores are giant warehouses, spread around the land. Therefore, the dream of killing Amazon (Ticker: AMZN) at the game of warehouse logistics failed, and executives give their shopping spree a goodbye kiss.
One person we can say has won in the battle of Walmart vs. Amazon, Marc Lore, founder of Jet.com, who happened to sell his previous company to Amazon.com.
Share your thoughts and ideas by emailing us at members@tradestocks.com.
Disclosure: Authors of this Scoop own shares of Authors of this Scoop own shares of American Tower (Ticker:
BIDU
), Amazon (Ticker:
AMZN
), and Facebook (Ticker:
FB
).