Disappointed Investors
Hey Scoopers,
The stock market's direction reversed as the possibility of a vaccine and a stimulus cheque got a bit less apparent. — More on that in the "Overall Market" section.
Beyond the overall market, adding to its healthcare services pushed a company's stock price in the right direction, while a cyber event dragged another stock in the wrong direction. — More on that in the "What's Up?" and "What's Down?" sections.
Oh, by the way, all the excitement about Apple's new iPhone turned out to be for nothing. — More on that in the "Water Cooler" section.
But, first, here is a recap of what happened in the market yesterday:
Market Recap
U.S. markets: All three indices agreed on the direction and ended Tuesday in the red. Scroll down to the "Overall Market" section to read more.
Cryptocurrency: After a big rally on Monday, Bitcoin's price didn't move too far away from the $11,500 range on Tuesday.
---
How to calmly make money in these volatile markets…
Trade wars are striking terror into the markets… No-one knows what craziness will come next. But I've not losing a wink of sleep…Over the last decade… I've formulated an easy way to turn unpredictable markets into cash in my pocket.
Let me share it with you.
(By clicking you agree to receive email updates and special offers from Trader News Media)
---
Arrows Reversed

Green arrows turned red on Tuesday as a few disappointing news from the COVID-19 vaccine race brought back worry to the market. Eli Lilly (Ticker: LLY) and Johnston and Johnston (Ticker: JNJ) have stopped their vaccine development efforts. Simultaneously, the possibility of a stimulus package got a bit less clear on Tuesday. Neither of the two developments helped the market maintain its four-day winning streak.
---
Adding Healthcare Expenses Is Good
So, what happened?
Shares of Costco (Ticker: COST) were up by more than 1.6% on Tuesday. The positive movement came after the news that Humana added Costco to its list of providers for Medicare Part D. Costco's footprint in its members' household expenditure is growing rapidly, and healthcare expenses could be the next driver of growth.
---
The Elephant in the (5G) Room
Now is a time when it pays to heed timeless financial wisdom.
John Templeton, one of the world's greatest investors, once said, "To buy when others are despondently selling and to sell when others are avidly buying requires the greatest of fortitude and pays the greatest ultimate rewards."
---
When It Rains, It Pours
So, what happened?
Shares of Carnival (Ticker: CCL) were down by more than 7% on Tuesday. As if the pandemic was not devastating enough, the company announced that it has to deal with the impact of a data breach. It seems, when it pours, it rains for this cruise operator and its investors.
---
All That Excitement For Nothing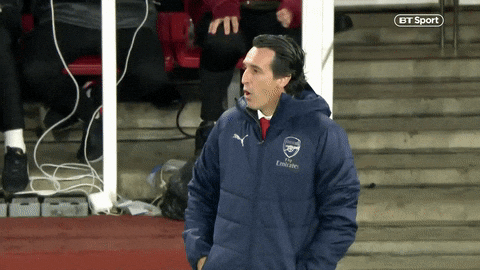 So what happened?
Everyone was sitting at the edge of the seat for Apple's (Ticker: AAPL) most anticipated event and the possibility of the most significant change in iPhone. The event came and went. Judging by the stock price being down more than 2%, it seems that the excitement was for nothing.
There was no new iPhone design or crazy changes. The company announced a series of iPhone 12 models. They all basically look like your current iPhone. The company announced adding 5G capabilities and a LiDAR scanner near the iPhone cameras that allows you to scan your environment by shooting a laser beam. However, those advanced technologies didn't cut it for investors.
If you have any questions, or suggestions let us know by emailing us at members@tradestocks.com. We look forward to hearing from you.