I ❤️ Commute
Hey Scoopers,
The market broke its downward movement streak without any significant news. Nevertheless, the stock market's green arrows are always beautiful. — More on that in the "Overall Market" section.
Beyond the overall market, one company just did it again, while another company didn't deliver its investors' expectations. — More on that in the "What's Up?" and "What's Down?" sections.
Oh, by the way, bring back our commute. We all love our commutes. — More on that in the "Water Cooler" section.
But, first, here is a recap of what happened in the market yesterday:
Market Recap
U.S. markets: All three indices ended Tuesday in the green. Scroll down to the "Overall Market" section to read more.
Cryptocurrency: Bitcoin's price kept in the same range it has been gyrating within the last few days.
---
How to trade the Ultimate Earnings Play every day
Exclusive trading masterclass reveals how to turn earnings reports into year-round income.
Presented by Sami Abusaad: Former auditor for a Big Four accounting firm. Director of Training for one of the world's foremost stock trading educational companies. Successful pro day and swing trader averaging 12 million shares per month.
---
Green Is Beautiful

The stock market indices reversed course and ended Tuesday in the green unanimously. Most of the gain came in the last few hours of the day, aside from an upward movement in Amazon's (Ticker: AMZN) stock price, we didn't see any significant reason for the green arrows.
---
Just Did It
So, what happened?
Shares of Nike (Ticker: NKE) were up more than 12% on Tuesday. The company announced its latest quarterly earnings, and it just did it again (ahem, pun intended). While the overall revenue remained almost flat, the company's direct-to-consumer sales via its stores were up more than 12%, while digital sales were up 82%. The management spoke about how Nike is recovering from the COVID-19 economic pause faster than the rest of the market due to Nike's brand's strength. In a Nike style, the company Just Do It!
---
---
The Elephant in the (5G) Room
Now is a time when it pays to heed timeless financial wisdom.
John Templeton, one of the world's greatest investors, once said, "To buy when others are despondently selling and to sell when others are avidly buying requires the greatest of fortitude and pays the greatest ultimate rewards."
---
Want It Sooner Than Later
So, what happened?
Shares of Tesla (Ticker: TSLA) were down by more than 4% on Tuesday. The long-awaited Battery Day came and gone, and despite the hype, it didn't manage to impress investors. The company reaffirmed its bullish long-term delivery targets in 2020. However, the stock market is all about expectations, and perhaps investors wanted to hear about the new generation of batteries sooner than later.
---
Bring Back The Commute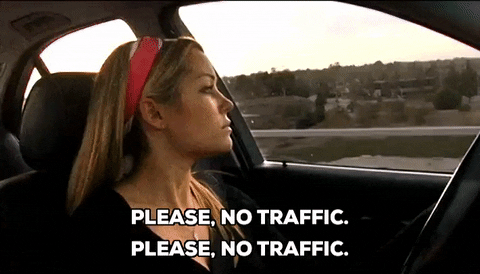 So what happened?
Who would have thought that people miss their work commute? But people do. Now that we are all cramped in our homes and can't separate our work and home without a commute in between, folks at Microsoft (Ticker: MSFT) decided to add a virtual commute to Microsoft Team virtual workspace to give people a chance to reset throughout the day.
Our email address is members@tradestocks.com. Let us know if you have any questions, feedback, or ideas.
---
Disclosure: Authors of this Scoop own shares of Tesla (Ticker: TSLA) and Amazon (Ticker: AMZN).