Nemeses Turned Allies
Hey Scoopers,
The Nasdaq index was back at leading the market. — More on that in the "Overall Market" section.
Beyond the overall market, one stock proved that social media e-commerce has huge potential, while the COVID-19 vaccine frontrunner kept falling. — More on that in the "What's Up?" and "What's Down?" sections.
Oh, by the way, two old nemeses turned allies to threaten California. — More on that in the "Water Cooler" section.
But, first, here is a recap of what happened in the market yesterday:
Market Recap

U.S. markets: All three indices reversed course and ended Wednesday in the green. Scroll down to the "Overall Market" section to read more.
Cryptocurrency: Bitcoin's price continued to try to surpass the $12,000 market but failed at it once again.
---
America's #1 Investor Has a Message for You
"A new force is ripping through our economy. And I believe it could transform 818,000 folks into new millionaires. Do nothing and you could be left behind." —T
» Watch This Urgent Video Now to Find Out Why «
---
Protect The Recovery

The Nasdaq is back leading the market indices, and the other two indices followed suit. Boston Fed President Eric Rosengren urged government officials to accelerate the unemployment benefit payout and support the recent economic recovery.
---
Social Media E-Commerce Works
So, what happened?
Shares of Revolv (Ticker: RVLV) were up more than 29% on Wednesday. The stock is among losers of the COVID-19 era, despite its reliance on social media for selling clothing to generation Z and younger. That's why it's not surprising to see that the company beat expectations in its latest quarterly earnings. The company's success this quarter is another evidence that social-media-based e-commerce has huge growth potential.
---
---
Bill O'Reilly's Stunning Money Revelation
At the height of his hit TV show, Bill O'Reilly was reportedly making a staggering $37 million a year.
But today, something incredible has happened to his wealth.
For the first time publicly, Bill comes clean about it in this video.
This ought to get interesting…
---
Russia's COVID-19 Vaccine Shock Continued
So, what happened?
Shares of Novavax (Ticker: NVAX) one of the frontrunners of the COVID-19 Vaccine race (See the list here) were down by another 16% on Wednesday. The chances are that investors are locking their gains, and there wasn't much vaccine-related development that drove this rapid decline. The decline started after the news that Russia has registered the first COVID-19 vaccine, and the sell-off has continued. This is a sign that the rally in the vaccine race is extremely reliant on the market hype.
---
Yesterday's Nemeses, Today's Allies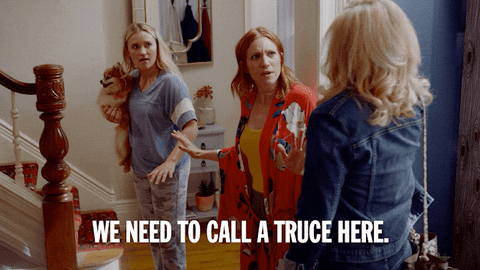 So what happened?
Uber (Ticker: UBER) and rival Lyft (Ticker: LYFT) are joining forces to threaten California about the recent law that forces the so-called gig economy companies to hire their independent drivers and contractors as employees.
When their very own existence is questioned, these two old nemeses joined forces to push back on California. The moral of the story is that you can't always break the rules and success. Startups in Silicon Valley typically challenge industry norms and break the rules to innovate, but business model innovation like the ones Uber and Lyft are after are hard to innovate and harder to maintain.
Do you own any of the two ride-sharing companies? Are you planning to hold? Tell us why by sending an email. Our email address is members@tradestocks.com.
---
Disclosure: Authors of this Scoop own shares of Revolv (Ticker: RVLV).