Slippery Market
Hey Scoopers,
The stock market slipped down the slope on Thursday and lost almost all of its gain from Wednesday. — More on that in the "Overall Market" section.
Beyond the overall market, one stock's China expansion plan satisfied investors, and no news turned into bad news for the world's largest company. — More on that in the "What's Up?" and "What's Down?" sections.
Oh, by the way, the Fortnite-Apple battle got more epic. — More on that in the "Water Cooler" section.
But, first, here is a recap of what happened in the market yesterday:
Market Recap
U.S. markets: All three indices finished Thursday in the red. Scroll down to the "Overall Market" section to read more.
Cryptocurrency: Just like the stock market, Bitcoin didn't have a good day, and its price continued to hover slightly above the $10,000 mark.
---
Buy this stock immediately
And for a limited-time, Whitney Tilson – a former hedge fund manager with $200 million in assets is sharing little-known information on why this stock could be a huge winner.
Take a moment while you can to access the full details here.
---
Another Slippery Day

The stock market couldn't keep its momentum from Wednesday and lost almost what it gained in a consistently downward movement throughout the day on Thursday. Even slightly positive news about the increase in U.S. producer prices didn't turn the sentiment and the market around.
---
Growing In China
So, what happened?
Shares of Beyond Meat (Ticker: BYND) were up more than 3% on Thursday. The company is expanding into China and has plans for two production facilities in China. The company's progress in China comes simultaneously as rival Impossible Food is dealing with regulatory approval. Access to China can be a significant growth catalyst for the company, and investors seem excited about it.
---
---
Up to 100,000 companies now using "6G"?
Jeff Brown has made some incredible revelations before…
The angel investor predicted the top tech stock on the S&P 500 in three of the last four years…
He unveiled the key piece inside Apple's new iPhone – on stage in New Haven, CT – months before the phone has even hit the market.
In this video, I'm going to give you the name of this company for free – including the stock symbol.
---
No News Turned Bad News
So, what happened?
Shares of Apple (Ticker: AAPL) were down more than 3% on Thursday and drove Nasdaq down with it. The movement of the stock doesn't seem to be related to any news. After Apple's recent rally created by the company's stock split, investors likely sold some of their stake in the company to lock some gain, especially if the market gets into a downward spiral movement. Sometimes no news turns into bad news.
---
The Battle Got More Epic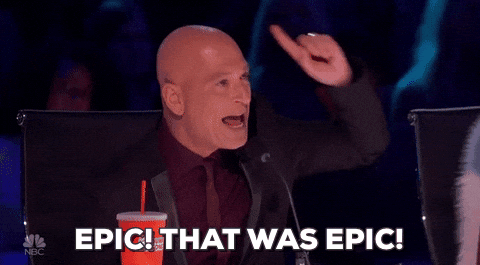 So what happened?
Fortnite and Apple's (Ticker: AAPL) got even more heated as Apple decided to countersue the maker of the world's most famous social game. It takes so much courage by Fortnite to stand against Apple. But, Apple also has so much at stake. The company counts on its App Store for its non-hardware revenue, and the can't just back off and reduce its 30% commission it charges app-makers on every in-app purchase. The counter lawsuit is heating the battle and making it even more epic.
Our email address is members@tradestocks.com. Let us know if you have any questions, feedback, or ideas.
---
Disclosure: Authors of this Scoop own shares of Apple (Ticker: AAPL).