Space Tourism War
Hey Scoopers,
The stock market's direction didn't reverse and stayed in the red zone in the absence of any good news about the stimulus package or the COVID-19 vaccine. — More on that in the "Overall Market" section.
Beyond the overall market, one physical entertainment company seems to be recovering from the pandemic, while another physical entertainment company is reportedly considering bankruptcy. — More on that in the "What's Up?" and "What's Down?" sections.
Oh, by the way, the space tourism war is heating up. — More on that in the "Water Cooler" section.
But, first, here is a recap of what happened in the market yesterday:
Market Recap
U.S. markets: All three indices ended Wednesday in the red, just like Tuesday. Scroll down to the "Overall Market" section to read more.
Cryptocurrency: Bitcoin's price went back to its latest calm demeanor as it continued to hover around the $11,500 range
---
Learn how to make more money trading stocks
Get 12 free stock market lessons delivered to your email from Investor's Business Daily, the leader in investing education for over 35 years. We'll cover the basics of better investing and show you how to give yourself an edge in the market.
(By clicking you agree to receive email updates and special offers from Investor's Business Daily)
---
Negative Sentiment Continued

The red arrows crept into Wednesday. The sentiment turns negative any day that there is no news about the stimulus package or the possibility of a COVID-19 vaccine, and the indices reflect the sentiment with their downward slide.
---
Recovering From The Pandemic Effect
So, what happened?
Shares of Dave & Buster's Entertainment (Ticker: PLAY) were up by more than 6% on Wednesday. The company announced that it had opened more than 98 of its 136 stores, and its cash position is stabilizing. It seems PLAY has found a way to bring people to its stores, which is surprising. Who is going out to play at Dave & Buster's despite the COVID-19 pandemic? Maybe, adults go there to drink and escape from the new work-from-home reality?!
---
5 Stocks to make up the PERFECT 2020 gold portfolio
This report is a primer to today's evolving gold investment environment. Not only does it cover some of the basics like how to hedge your wealth safely with gold… but it also breaks down industry trends sector by sector… and pinpoints several high-quality growth stocks along the way.
Click here to download your free report right away
---
Going Bankrupt Due To The Pandemic Effect
So, what happened?
Shares of AMC Entertainment Holdings (Ticker: AMC) were down by more than 18% on Wednesday. Reportedly, the company is considering its options, including filing for bankruptcy. The pandemic impact on physical entertainment companies is undeniable. No amount of stimulus can push people to go to movie theatres, and investors know it.
---
The Space Tourism War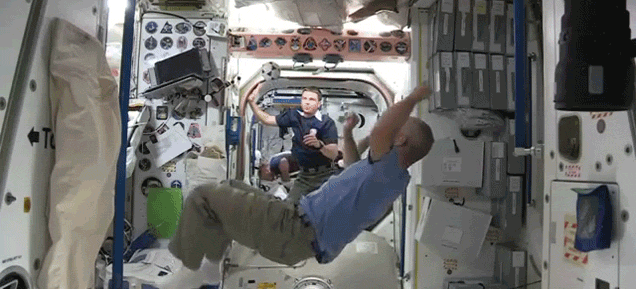 So what happened?
If you've been with us for a while, you'd know we track quite a few stock market wars. There is the streaming war, the food delivery war, and the fight to be the bank for the future. The EV war is everyone's favorite. But we can't forget about the space tourism war. This is a war incredibly popular among billionaires.
First up was Elon Musk, with his SpaceX. Then came Sir Richard Branson with Virgin Galactic (Ticker: SPCE). Later on, Jeff Bezos joined the war with his self-funded Blue Origin.
NASA just congratulated Blue Origin for its latest horizontal landing test as the company gears up for its space tourism offering.
The space tourism war is heating up.
If you have any questions, or suggestions let us know by emailing us at members@tradestocks.com. We look forward to hearing from you.