WFH ETF Is Here
Hey Scoopers,
The stock market needs good news to reset its direction. — More on that in the "Overall Market" section.
Beyond the overall market, investors are still excited about the future of Work-From-Home stocks, and corporate protests against Facebook managed to drive change. — More on that in the "What's Up?" and "What's Down?" sections.
Oh, by the way, we took a look at the new Work-From-Home (WFH) ETF. — More on that in the "Water Cooler" section.
But, first, here is a recap of what happened in the market yesterday:
Market Recap

---
Master Crypto Course Now Available
Investment legend Teeka Tiwari has nailed numerous crypto recommendations over the past few years.
Now, he has decided to give away his comprehensive 14-part crypto training course to anyone who wants to claim it.
You can read more about this opportunity for free.
---
We Need Good News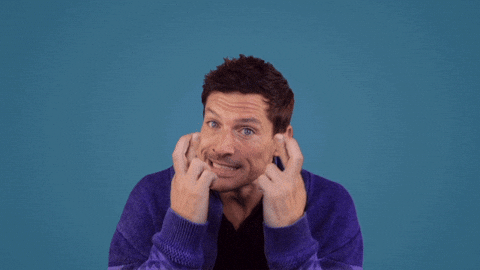 The surge in the number of Coronavirus cases in the U.S. took a toll on the stock market last week, and all three indices wrapped the week lower than where they started. On Sunday evening, the negative sentiment continued, and futures continued to drop. As it stands today, investors need a sentiment boost or good news to let go of the fear and go back to investing in the stock market. Examples of such news could be lower unemployment claims or better macro indicators. For now, we have to wait and see what can bring back confidence in the market.
---
Room To Grow Even After 139% YTD Gain
So, what happened?
Shares of DocuSign (Ticker: DOCU) were up more than 5% on Friday. The company is among the stocks benefiting from the work-from-home trend. Last week, Oppenheimer's financial analysts started the stock coverage and gave it an "overperformer" rating. The company is making a transition from handling your signatures online to managing your documents. If that plan pans out, there is still a tremendous growth opportunity left in front of DocuSign. The risk of investing in the stock right now is the possibility of paying too much for the stock if it cannot implement its plan to transition to a full document and contract lifecycle management. For now, investors are excited about it and there is no sign of pessimistic sentiment in the market. to the idea of visiting a dentist without actually going to the dentist's office.
---
---
Ex-Poker Player Reveals Secret to 10X Trading
What if I told you that three basic chart setups make up 99% of every trade you make… whether you know it or not.
Sounds almost too simple… right? Learn these three setups, and you won't need anything else to confidently approach the markets.
Click Here to Learn Charlie's 3 Secret Stock Trading Strategies…
---
Corporate Protest Continues
So, what happened?
Shares of Facebook (Ticker: FB) were down more than 8% on Friday. As we discussed last week, hating Facebook is what unites people these days. Advertisers around the world are boycotting Facebook ads as a form of corporate protest. #StopHateForProfit
Starbucks (Ticker: SBUX), Verizon (Ticker: VZ), and Pepsi (Ticker: PEP) are among the brands that have stopped running ads on Facebook. Although, it's noteworthy that a company such as Starbucks hasn't just stopped its ad on Facebook but also on all other social media platforms. It seems that corporate protests have the desired effect as the company is reversing its policy in dealing with hateful speech, information validation, and the spread of news on its platform. On Friday, the company's CEO live-streamed the internal town hall meeting and announced the company's new policies to deal with hate speech and other similar challenges. Regardless of the stock price fall, this is a company with a lot of resources, and flexible management that have the potential to navigate the current crisis and come out of it as a better stock.
---
Work From Home Watchlist
So what happened?
It's finally here. Work-From-Home (ETF). It only took the financial services industry three months or so, but it's here.
Last week, Direxion launched a new ETF to focus on the so-called Work-From-Home (WFH) stocks. The ETF is very new in its debut and includes all the usual WFH suspects. We plan to dig into the ETF's holdings in the next few days. The first one that grabbed our attention is a company that hasn't followed the common rapidly growing trend of a typical WFH stock, quite curiously.
Meet 8X8 (Ticker: EGHT)
"8×8 Inc provides contact-center-as-a-service and unified-communications-as-a-service software applications to over 1 million users in eight countries." That means the company helps companies of all size enterprises deal with the massive surge in video and video-communications. On the positive side, the company's revenue has been growing double-digit. However, not only the company isn't profitable; neither does it generate free cash flow. It also has some long-term debt and no free cash flow. Perhaps that's why the stock hasn't jumped despite being an enabler of the so-called Work-From-Home era.
We read all of our emails and would love to hear from you. What are some of the WFH stocks on your radar? Our email address is members@tradestocks.com.